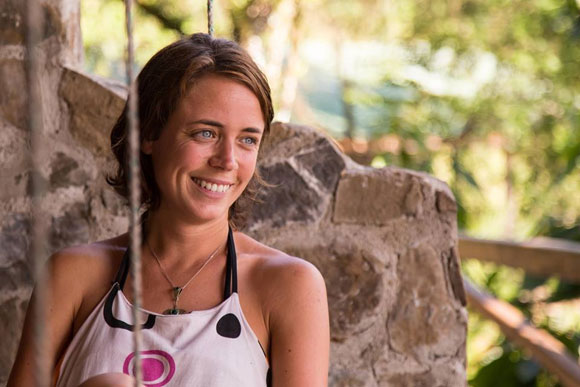 The path of Yoga to me is transformative, and my vision is to share and co-create this tradition, to elevate the individual and collective consciousness, to live a more fulfilled life. In other words, to serve in the path of transformation, towards a more conscious life, and operating at more subtle levels.
I am a passionate student and a certified Yoga Teacher (200 + 200 RYT, 120 hrs Yoga Therapeutics, more than 200hrs Anusara lectures/workshops, and recent studies of Bowspring/Sridaiva).
I am also a traveller, an art therapist, and a masseuse. I get inspired by art, dreams, poetry, by the profound wisdom of the Mayan cultures, and from meeting people from all over the world.
I grew up in Sweden, but in my early twenties I moved to Spain, and since then I have lived in the Hispanic world, and practiced Yoga in different ambiences and schools, in Barcelona, Mallorca, Costa Rica, Guatemala and Mexico.
I practice and teach Hatha Yoga, inspired by Sridaiva and Bowspring (www.globalbowspring.com), and my practice searches for balance in each manifestation of life. I believe in the transformative power of the Yoga practice, and my wish is that you will experience subtle changes at all levels during our practice, and that new fields will open up in the physic, mental and spiritual consciousness.