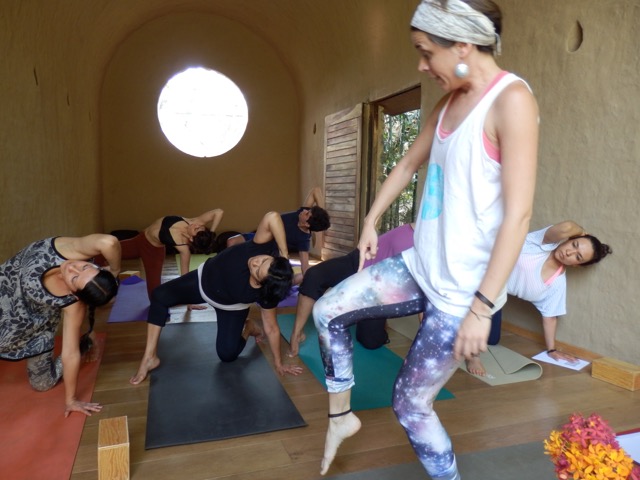 With my workshops I wish to offer a space and time to dive deeper into any of the aspects within Yoga; mental, philosopfhical, and/or physical.
I give workshops in different places around the globe, see the Calendar for more details and upcoming events.
The workshops may also be taylormade upon request from You as a  company, family or a group of excursionists etc; who ever would like to enjoy a dynamic group activity within your work frame, or during your holidays.
The place as well as the form and content will be organized according to your requests.
Please contact me for more information on following topics, or to develop a workshop according to your wishes:
Breathing and Mindfulness
Breath and Posture
Bowspring – a new system for alignment of body-mind-heart
How to bring space for Yoga and Meditation in Your daily life
Inner and outer Posture
Find a dynamic and healthy posture on and off the mat